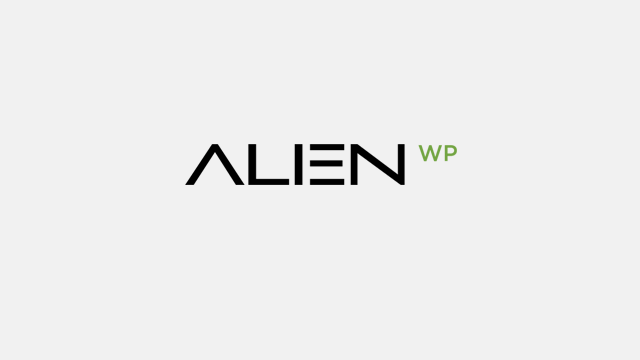 26.VIII.17 mother earth parade + Yi Xue Art Festival Berlin Gendarmenmarkt/Brandenburger Tor/Potsdamer Platz


Samstag 26. August 2017
http://www.mutter-erde-kultur.de/index_u1.html
http://yixue.artfestival berlin.de

Klara Li free music ensemble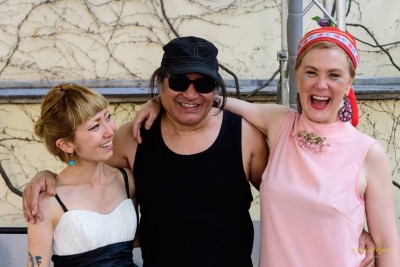 beim Mutter Erde Strassenumzug und Yi Xue Kulturfestival dabei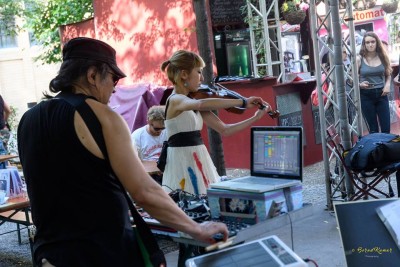 free music and upcycLi fashion
WATER GRATITUDE CEREMONY
Freie Musik und Upcycling Mode –
Wasser Dankbarkeits Zeremoniell
Marie Takahashi,
Riccardo Buck, Andrea Di Guiseppe & Co
Bratsche, Perkussion, Performance
viola, percussion, performance
Angelika Malanka percussion
Petra Andrea Mészár
Flöte, Performance
flute, performance
Nadine Copier
Gesang, Performance
vocals, performance
Martina Bittkau
Performance
Klara Li
Kostüme, Konzept, Performance
Gesang & Wassergläsermusik
upcycling fashion, idea, performance,
vocals, waterglassmusic
Zam Johnson
Elektronik, Perkussion
electronic, perc.
Heiko Löchel
Fagott
bassoon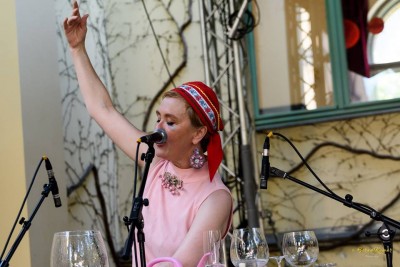 www.klarali.de
Klara Li schöpft aus gefundenem, aus den anonym vererbten Bordüren unserer Groß- und Urgroßmütter und verknüpft weggeworfenes zu innovativem zeitgenössischen Zeremonialkleid. Die Texturen der verschiedenen Zeitalter und Regionen unserer Heimatplanetin verwebt sie erfinderisch zu Symbolen der Ewigkeit.
Klara Li draws from the anonymously inherited borders of our great- and great-grandmothers, and linked to an innovative contemporary ceremonial dress.
The textures of the different ages and regions of our hometown are ingenuously woven into symbols of eternity.
Jeden Menschen- egal welcher Religions oder Kulturzugehörigkeit-  möchte die Künstlerin anstiften, hin und wieder auf einem Heimteppich auf die Knie zu gehen in DANKBARKEIT VOR DEN GABEN DER SCHÖPFUNG.
Every person all the same which Religions or cultural affiliation would like to induce the artist to lower every now and then on a home carpet on the knees:
to bow THANKFULLY BEFORE HIM GAVE TO THE CREATION.
mädchens gesänge
bißchen ziehn und dann lockerlassen
liebe sache
bißchen ziehn und dann lockerlassen
liebes kind
bißchen ziehn und dann lockerlassen
lieber freund liebe freundin
liebes wasser liebes feuer lieber stein
lieber sand liebes metall
bißchen lockerlassen und dann ziehen liebes
leben
Klara Li