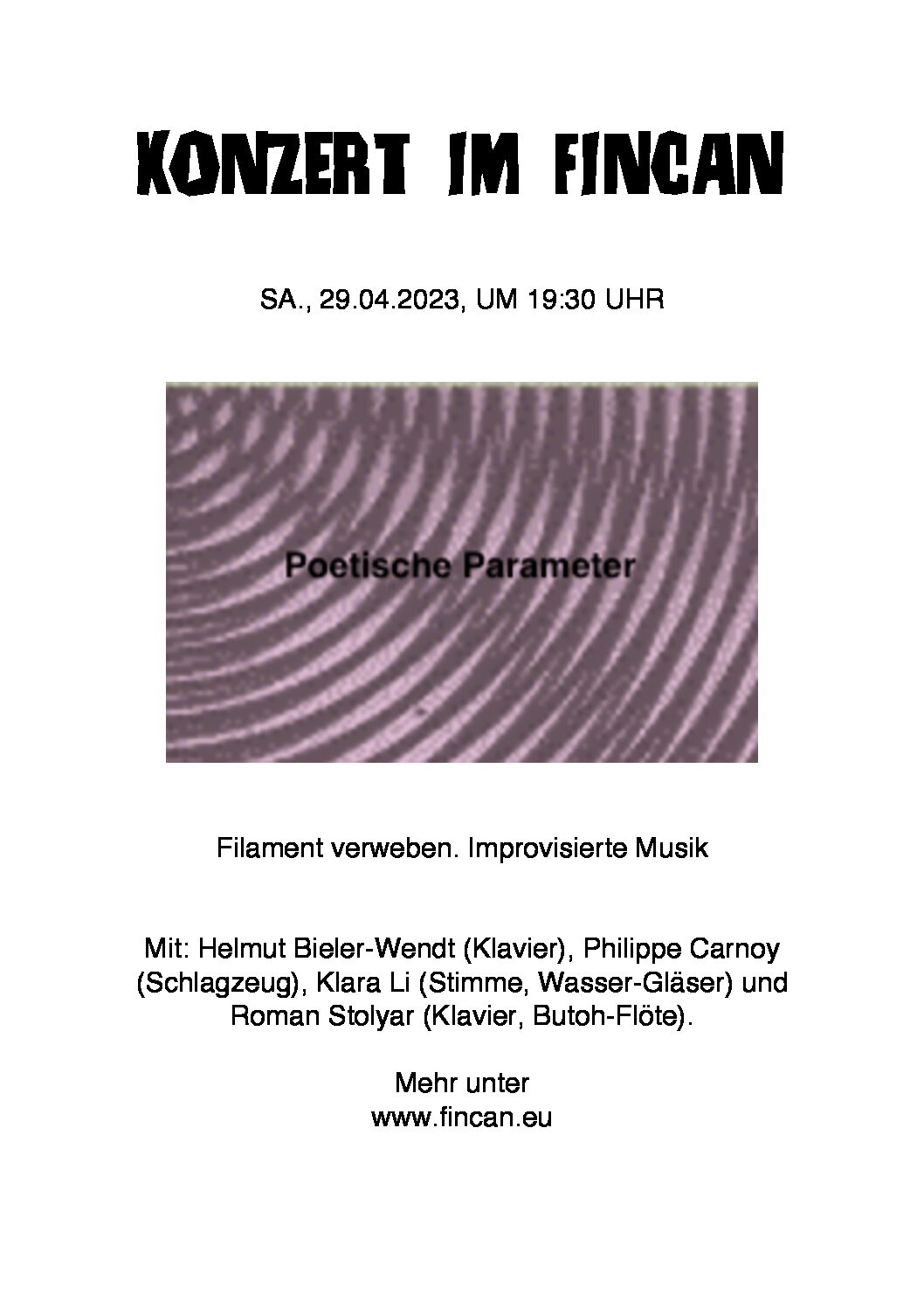 29. April 23, 19:30 Poetische Parameter Konzert i mFincan Berlin Neukölln
Saturday, April 29, 2023, there will be a concert with Klara Li vocals and waterglassmusic- and also with
Helmut Bieler Wendt Piano, Philippe Carnot Percussion, Roman Stolyar Piano & Flute.
we looking forward to this interaction and your presence in the intercultural Cafe Fincan in 12051 Berlin Neukölln, Altenbraker Str. 26.